Hardcore H20
This class is taught by: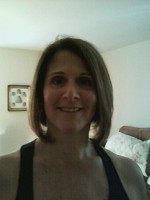 Diane Klapman has been in the fitness Industry for over 30 years she started in 1977 I find staying fit not only helps with the physical part it helps mental health as well. The industry has changed and so many ways to make people more informed of fitness and wellness for there life long goals, and that is why I enjoyed this My credentials are Aerobics and Fitness Association Of America (AFAA), Madd Dog (spinning), Schwinn, American College Of Sports Medicine(ASCM),Les Mill -Body Pump, TRX Suspension(TRX). Diane is also a dental hygienist. That's where she spends her days when she isn't teaching a class or training a client!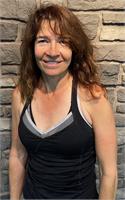 Sarah Mitchell has been teaching since 1999. She is certified by NETA. She teaches Les Mills Body Combat and Water aerobics. She is also cycle Reebok certified, and use to teach step and free weight classes. She loves teaching-it is one of her passions because she feels she can make a difference in everyone's life.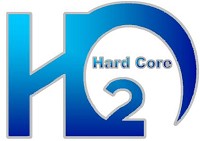 Meant for those looking for a turbo-charged aqua fitness experience, this class includes high intensity cardio and water resistance to gain strength, endurance and range of motion while maintaining a low impact environment.
Upcoming classes:
Tue

Oct 23 6:30 pm - 7:30 pm

with

Jacqui

Granfield




Sign Up

Wed

Oct 24 10:00 am - 10:55 am

with

Diane

Klapman




Sign Up

Thu

Oct 25 6:35 pm - 7:30 pm

with

Sarah

Mitchell




Sign Up

Mon

Oct 29 10:00 am - 11:00 am

with

Sarah

Mitchell




Tue

Oct 30 6:30 pm - 7:30 pm

with

Jacqui

Granfield




Wed

Oct 31 10:00 am - 10:55 am

with

Diane

Klapman




Thu

Nov 01 6:35 pm - 7:30 pm

with

Sarah

Mitchell




Sat

Nov 03 8:30 am - 9:25 am

with

Jacqui

Granfield




Mon

Nov 05 10:00 am - 11:00 am

with

Sarah

Mitchell




Tue

Nov 06 6:30 pm - 7:30 pm

with

Jacqui

Granfield




Wed

Nov 07 10:00 am - 10:55 am

with

Diane

Klapman




Thu

Nov 08 6:35 pm - 7:30 pm

with

Sarah

Mitchell




Sat

Nov 10 8:30 am - 9:25 am

with

Jacqui

Granfield




Mon

Nov 12 10:00 am - 11:00 am

with

Sarah

Mitchell




Tue

Nov 13 6:30 pm - 7:30 pm

with

Jacqui

Granfield




Wed

Nov 14 10:00 am - 10:55 am

with

Diane

Klapman




Thu

Nov 15 6:35 pm - 7:30 pm

with

Sarah

Mitchell




Sat

Nov 17 8:30 am - 9:25 am

with

Jacqui

Granfield




Mon

Nov 19 10:00 am - 11:00 am

with

Sarah

Mitchell