Advanced TRX
This class is taught by: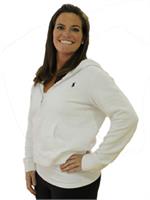 Heather holds a BS in Social Work and Sociology from Gordon College and is a Licensed Social Worker. Heather is the Chief Operating Officer of Serving People in Need a not for profit located in Lynn, MA. Heather is currently certified in Body Training Systems as a Group Ride instructor, TRX Suspension Training and Pilates Reformer I and II. Heather loves teaching group fitness and encouraging people to reach their fitness goals. She lives in Beverly, Massachusetts with her husband.
Take TRX to the next level with this Advanced class. Born in the Navy SEALs, Suspension Training bodyweight exercise develops strength, balance, flexibility and core stability simultaneously. It requires the use of the TRX Suspension Trainer, which leverages gravity and the user's body weight to complete hundreds of exercises.
We recommend participants have a minimum of 20 classes under their belt! We flow from one exercise into the next with very few breaks. This is the opportunity to put your body to the test.
Upcoming classes:
Sign Up

Thu

Oct 25 6:15 am - 7:00 am

with

Heather

Hildebrand




at Beverly Athletic Express

Thu

Nov 01 6:15 am - 7:00 am

with

Heather

Hildebrand




at Beverly Athletic Express

Sat

Nov 03 8:30 am - 9:15 am

with

Heather

Hildebrand




at Beverly Athletic Express

Thu

Nov 08 6:15 am - 7:00 am

with

Heather

Hildebrand




at Beverly Athletic Express

Sat

Nov 10 8:30 am - 9:15 am

with

Heather

Hildebrand




at Beverly Athletic Express

Thu

Nov 15 6:15 am - 7:00 am

with

Heather

Hildebrand




at Beverly Athletic Express

Sat

Nov 17 8:30 am - 9:15 am

with

Heather

Hildebrand




at Beverly Athletic Express

Sat

Nov 24 8:30 am - 9:15 am

with

Heather

Hildebrand




at Beverly Athletic Express

Thu

Nov 29 6:15 am - 7:00 am

with

Heather

Hildebrand




at Beverly Athletic Express

Sat

Dec 01 8:30 am - 9:15 am

with

Heather

Hildebrand




at Beverly Athletic Express

Thu

Dec 06 6:15 am - 7:00 am

with

Heather

Hildebrand




at Beverly Athletic Express

Sat

Dec 08 8:30 am - 9:15 am

with

Heather

Hildebrand




at Beverly Athletic Express

Thu

Dec 13 6:15 am - 7:00 am

with

Heather

Hildebrand




at Beverly Athletic Express

Sat

Dec 15 8:30 am - 9:15 am

with

Heather

Hildebrand




at Beverly Athletic Express

Thu

Dec 20 6:15 am - 7:00 am

with

Heather

Hildebrand




at Beverly Athletic Express

Sat

Dec 22 8:30 am - 9:15 am

with

Heather

Hildebrand




at Beverly Athletic Express

Thu

Dec 27 6:15 am - 7:00 am

with

Heather

Hildebrand




at Beverly Athletic Express

Sat

Dec 29 8:30 am - 9:15 am

with

Heather

Hildebrand




at Beverly Athletic Express