Heather Hildebrand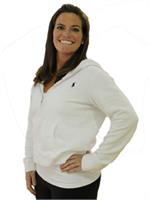 Heather holds a BS in Social Work and Sociology from Gordon College and is a Licensed Social Worker. Heather is the Chief Operating Officer of Serving People in Need a not for profit located in Lynn, MA. Heather is currently certified in Body Training Systems as a Group Ride instructor, TRX Suspension Training and Pilates Reformer I and II. Heather loves teaching group fitness and encouraging people to reach their fitness goals. She lives in Beverly, Massachusetts with her husband.
Heather Hildebrand instructs the following:
A full body dynamic workout using suspension training designed for all levels of fitness. The class will focus on increasing core strength, balance and lean muscle fitness.





For a total body workout! All the benefit of our Mat Pilates classes but at a slightly quicker pace. You will experience standing work and contemporary variations in addition to classical exercises. Props such as magic circles, bands or balls may be integrated into class as well. Benefits include a tighter seat, thighs and abs, a stronger core and increased flexibility and energy!




Take TRX to the next level with this Advanced class. Born in the Navy SEALs, Suspension Training bodyweight exercise develops strength, balance, flexibility and core stability simultaneously. It requires the use of the TRX Suspension Trainer, which leverages gravity and the user's body weight to complete hundreds of exercises.

We recommend participants have a minimum of 20 classes under their belt! We flow from one exercise into the next with very few breaks. This is the opportunity to put your body to the test.




the indoor cycling workout where you ride to the rhythm of powerful music. Take on the terrain with your inspiring team coach who leads the pack through hills, flats, mountain peaks, time trials, and interval training. Discover your athlete within – sweat and burn to reach your endorphin high. Like all the LES MILLS™ programs, a new RPM™ class is released every three months with new music and choreography.