Jacqui Granfield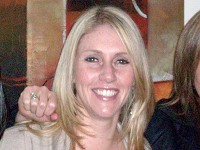 Jacqui Granfield instructs the following:
Meant for those looking for a turbo-charged aqua fitness experience, this class includes high intensity cardio and water resistance to gain strength, endurance and range of motion while maintaining a low impact environment.




the indoor cycling workout where you ride to the rhythm of powerful music. Take on the terrain with your inspiring team coach who leads the pack through hills, flats, mountain peaks, time trials, and interval training. Discover your athlete within – sweat and burn to reach your endorphin high. Like all the LES MILLS™ programs, a new RPM™ class is released every three months with new music and choreography.