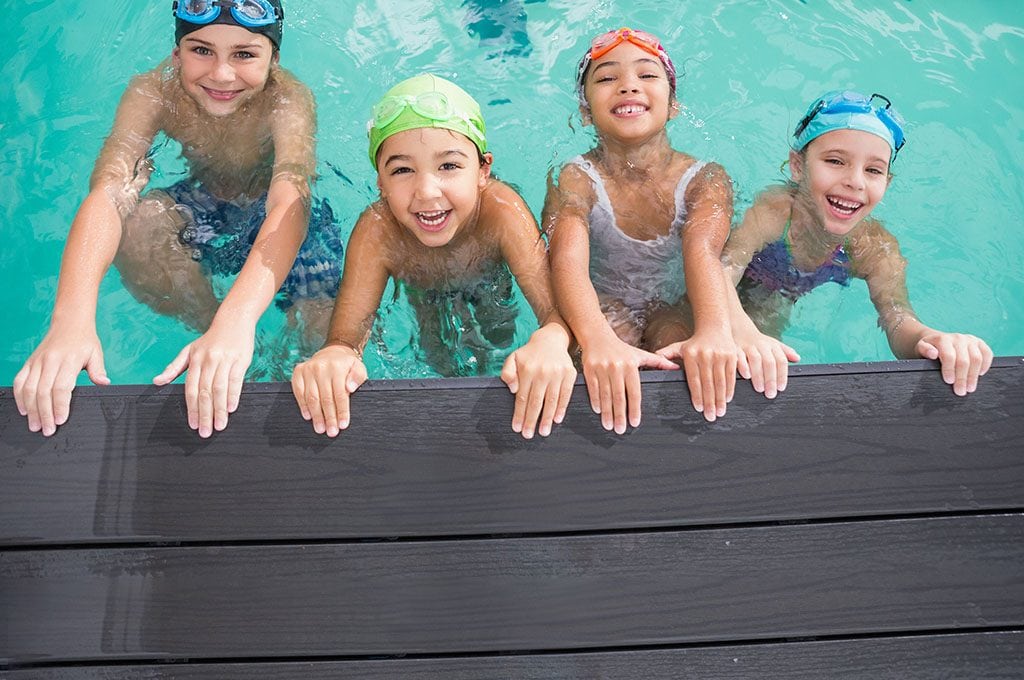 Our Salt Water Pool
Take a dip in the saltwater pool at our Beverly fitness center!
If you find yourself online searching for "an indoor pool near me", look no further!
Constantly dedicated to a healthier and more enjoyable workout environment, the Beverly Athletic Club is proud to be one of the first aquatic centers in the Commonwealth of Massachusetts to convert from the traditional chlorine system to the state-of-the-art salt water filtration system. This system uses ordinary, non-iodized salt as an alternative to harsher chlorine.
The salt water is passed through a titanium cell that separates the naturally occurring elements of sodium chloride (NaCl). The chloride particles then go to work cleaning the pool. However, with the sodium content similar to that of a teardrop, bathers hardly even notice, making the aquatic experience not only healthy but more pleasurable.
There are so many benefits from using a saltwater pool, including gentler water on the skin, no eye irritation, ear irritation, no unpleasant odor, no discoloration of hair or lung irritation, and there's a decreased risk of asthma in children.
To take advantage of our saltwater pool, reach out to our aquatics director at 978-927-0920 ext. 16 or email [email protected].